FUZZY MELON Cheet gwa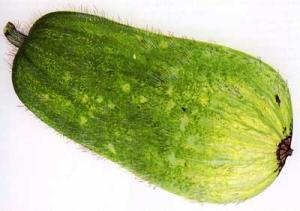 This melon might be mistaken for a cucumber or a courgette except for the skin texture (hairy), color (blotchy) and shape (broader than the former two, slightly swollen at each end like a dumbbell). The average specimen measures 4-8 inches in length and 2-3 inches in diameter.

The smaller and younger they are the firmer and more uniform the flesh.