HEAD CABBAGE Yeh choi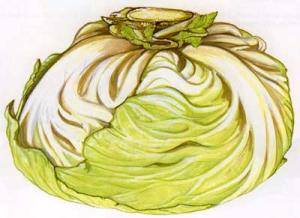 This vegetable is a solid, yellow-white ball of overlapping, tightly clasping leaves; diameters vary from 6-12 inches.

Heads should be heavy and compact. Particularly look for and avoid those with signs of soft rot at the stem. Green leaves are more nutritious, but white ones are more tender.