KIANGSI SCALLIONS Kiu choi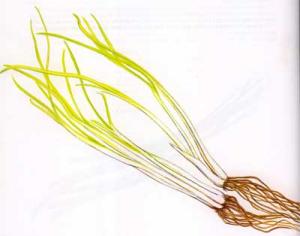 With white bulb and green leaves, these could be mistaken for spring onions or true scallions. The differences are: these are finer, i.e., smaller in diameter; they are invariably sold in clusters, never as individuals; and they are available only in the spring.

Select those with the most green leaves per plant.