KOHLRABI Gai laan tau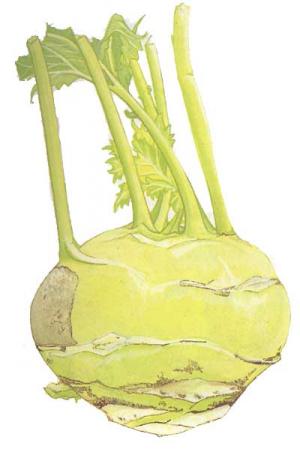 Botanically this vegetable is a swollen stem. It is as hard as a root, 2-4 inches in diameter, light green or purplish-red on the outside, always white on the inside, with or without leaves, but always with knobby leaf bases scattered over the surface.

Choose those that are solid, clear-skinned and small. Those smaller than a tennis ball probably don't need peeling; those larger than 4-5 inches in diameter (old) can be woody. Skin color (green or red) is unrelated to eating quality.