SPONGE LUFFA Soi gwa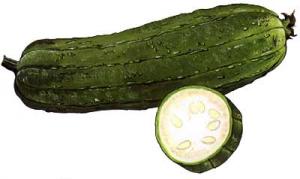 These are dark green melons of the same dumbbell shape as a fuzzy melon but fatter, often only twice as long as broad. Their skin is rough and marked with wide-spaced, dark stripes running from stem to base. They often reach market with a shrivelled flower still attached at one end.

Select unblemished fruits, the smaller and younger the better.